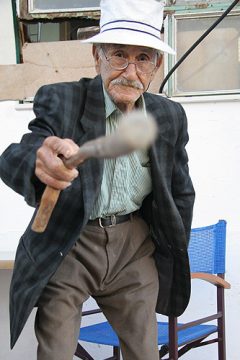 I was so busy leading up to it, I never even had a chance to post here about the fact that my wife, Susan, and I both gave presentations at WordCamp Raleigh 2016 last month. Susan was the driving force behind the July 2016 launch of a new WordPress Multisite powered website for the Cherokee County School District. I helped her debug and implement some of the deeper customizations, and our presentations were both about the site launch, but from different perspectives.
Susan's presentation was titled Teachers Make the Worst Students, and covered how she pitched WordPress as a replacement for the school district's old website (built on SharePoint), an overview of the technology stack, and some of the technological and social barriers that she had to overcome.
My presentation was Get Off My Lawn and Out of My Dashboard. I covered more of the technical details of the server configuration and theme customizations that I helped Susan implement. This included:
Using multiple front-end servers to distribute web traffic load
Formatting a Nav Menu to display in columns by injecting Bootstrap classes
Removing specific choices from the Dashboard so that her school Webmasters could not change the theme or widget configurations
Doing the same for some of the Customizer options, both for native WordPress features and for theme-specific options
And when the Webmasters found a way around that, the creation of the ccsd_redirect_naughty_children() function which made sure they couldn't bypass our restrictions!